Mason-Blades Music Project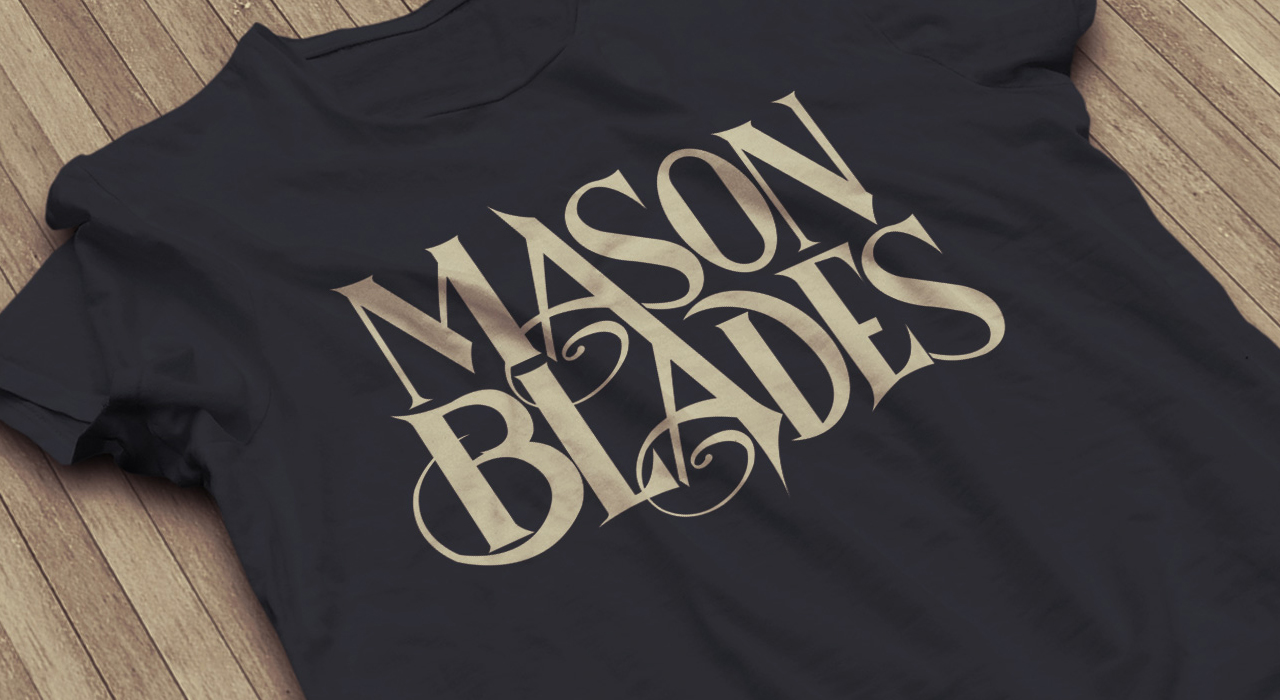 Project Description
Logo developed for a side project of musicians Stacy Blades (LA Guns) and Robert Mason (Lynch Mob, Warrant) to be used on t shirts sold at their performances.
Project Details
Client Stacy Blades & Robert Mason
Date Early 2015
Skills Branding, Merchandise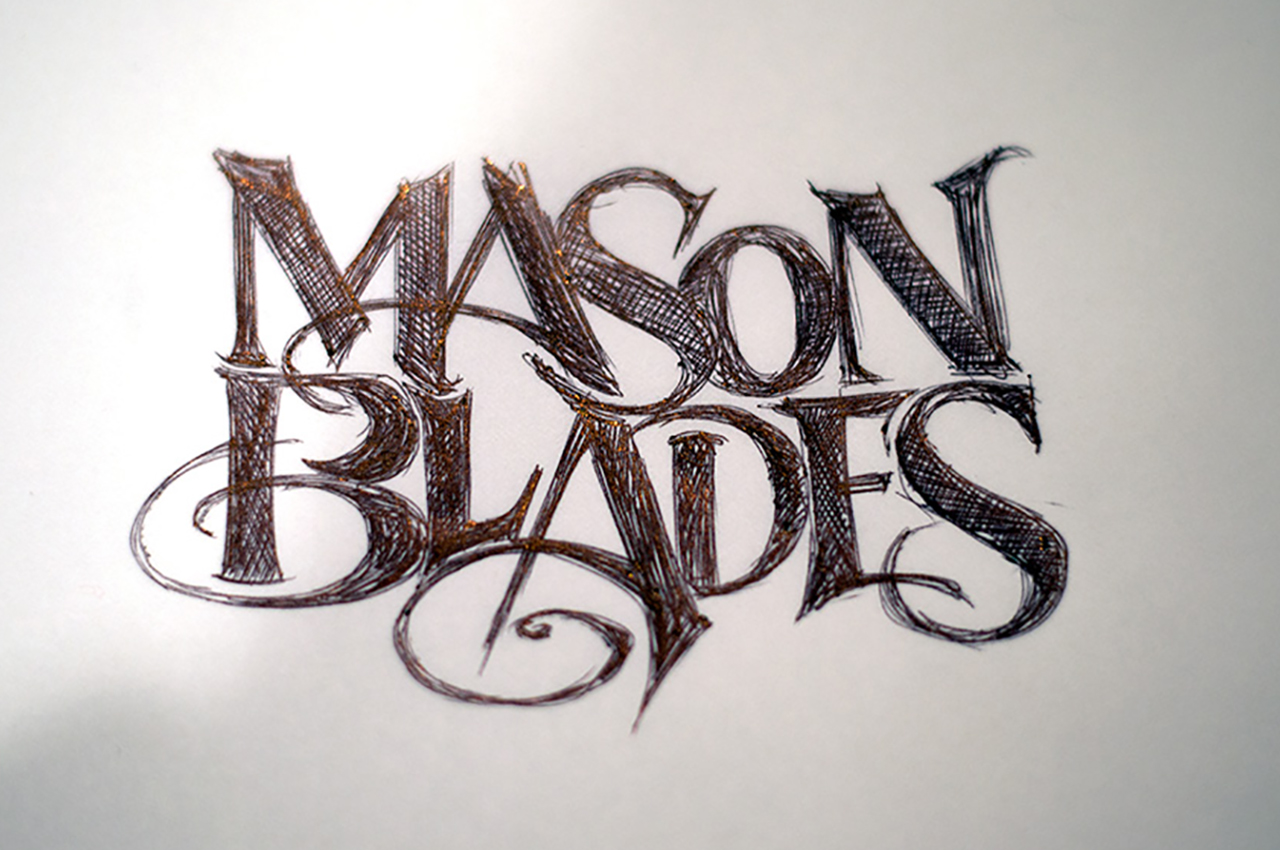 ---
The Process
Starting with a sketch on paper, the rough design was created and approved to move forward to converting to digital format.
---
Digitizing
The sketch was refined, scanned and brought into Illustrator for tracing and further refinement. No Trace Tool used here. All artwork was hand traced with the pen tool and refined until perfect.